Nostra
May 15, 2015 18:50:43 GMT
Post by Beachguy on May 15, 2015 18:50:43 GMT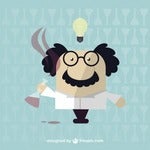 listen to them after a game , duh , duh duh

is that English they speak ? please spar me

Since U don't know squat about round ball

, let the Master give U some free pointers. First U read Shaq's Ph.D thesis
"What's a Round Ball"
, LOL
, to have an idea how to gauge the dynamics, the momentum and the flow of any individual game, such that U may understand why coaches and good players play the game the way they do. And then please watch the entire Game 4, instead of just the highlights, before U spew out your PHD comments, for crying out loud.


Down 2 games to one,
Game 4
was a must win for the Cavs, and King James understood that. From the onset, he tried to get his teammates started by setting them up, without much success, bcos those guys' shots wouldn't fall.
With Love out, and Irving only playing at 57.39% of capacity bcos of bad wheels, James got no choice but to carry the entire team on his shoulders. Much like his first 7 years with the Cavs, déjà vu all over a gain.

He played 43 minutes and was visibility tired. True he made some mistakes near the end, due to exhaustion. But between him and his coach, they found a way to hit the buzzer beater and get the W.
That's the advantage of having the best player on this planet. At the end of the day,
the W is all that matters.

Game 5
is a different story. After 2 days of intense treatment, Irving was back to 86.47% of capacity. James thus was able to share the load with Irving, and played with ease.
He managed to get his 51st playoff game with 35+ points, 5+ rebounds and 5+ assists
.
The only other player in NBA history who got 51 such playoff games is Michael Jordan.
And King James did it with
NO TURNOVER
, because he was not worn out like Game 4.
Another noteworthy in Game 5 is
Cav's Aussie player Matthew Dellavedova

, who used a wrestling scissor-hold to clamp down Bulls' Taj Gibson.
He is much like the Skyhawk, being the instigator to stir things up
. May be that scissor-hold is legal in the Aussie basketball league, and he thought it's legal here in NBA too, LOL! Gibson retaliated by kicking Dellavedova, and unfortunately the referees caught Gibson in the act and rejected him for fragrant 2 foul. With Gasol out with injury, and Gibson rejected, the Bulls only had the bun guy for rim protection, which was not enough. So arguably, by causing the rejection of Gibson, the instigator Dellavedova might have single-handedly won Game 5 for the Cavs, LOL!
Well, in
Game 6
, Irving aggravated his old injury again

…….. played only 12 minutes and had to sit down. Looked like James had to shoulder the team again. But this time around, his teammates



responded, and all chipped in. Especially the Aussie road warrior Dellavedova the Instigator, apparently motivated by his successful wrestling move in Game 5, scored a team high of 19 points
, and
secured the W
and sent the Bulls go fishing!

Round ball free lesson over, Skyhawk. Your turn to respond, and
U may have the last words on this subject
. As if U needed my prodding!


If it was not for the rules these guys would be fighting each other in 2 minutes an if not for the coaches teaching them it would be like inner city play ground ball , a riot