Nostra
May 19, 2015 12:06:55 GMT
Post by shaolinmaster on May 19, 2015 12:06:55 GMT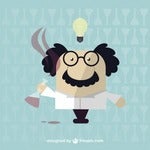 Wot deleted emails? Wot private email server? Wot Benghazi coverup? Wot Whitewater scandal? Wot foreign country donations to our 2 billion $$$ foundation funds? Wot difference does it make at this point? All ancient history…… Swept under the carpet…….. In the rear view mirror………. Water under the bridge! Bugger off…. Move on!!!!!!!!!

tell the people I picked the Spurs last year
an the GSW this year

Sure, love to! I'll tell 'em that U picked the Spurs + darn near picked all of the rest of the other 29 teams in the league, at one time or another. If NBA league had 40 or 50 teams, U would end up damn near picking all 40 or 50 teams, LOL!!!

How did that happen, the enquiring mind might want to ask? It's elementary, Watson…… Hawkie, being the beachguy

that he is, likes to wear flip-flops and likes to flip-flop a lot. And I mean A LOT!!!! So throughout last year's NBA playoffs, whenever the team he picked was not going well, he would flip to another team, or flop to yet another team. Like I always say, he would change sides mid-stream, bend the rules, move the goal post, and sometimes even bring his own damn goal post and set it up whenever and wherever he likes. If all fails, his last trick is either to kick sand on people, or wait till the championship's been decided, then claims to have picked the winner. That's how he claimed to have picked the winning team all the time!

Case in point: This year's Super Bowl at half time, Hawkie flipped from Patriots to Sea Hawks bcos the Hawks got the momentum. And then after Patriots won the game, he flopped back to the Pats, LOL!

Another case in point: This year's NBA playoffs, when Memphis led Warriors 2-1, Hawkie flipped from Warriors to Memphis. Now that Warriors ousted Memphis, he'd kissed Memphis butts goodbye and flopped again. Earlier when Clippers up 3-1 against Rockets, he tried to get on the Clips' bandwagon. Now that Clips out, U could guess what he did. It's all evidenced by his own posts. Y'all welcome to check it out for yourselves.
Now y'all know!