Post by Jenny A on May 28, 2012 5:25:54 GMT
I have another artist to share. I would describe Akiko Shikata (志方あきこ) as a Neo-classical/New Age/World artist from Japan. many of Akiko's songs are used for video games and animes. I discovered her a few years ago through youtube.
Akiko Shikata (志方 あきこ / Shikata Akiko) is a genre-defying soprano singer-songwriter, composer, arranger, producer and multi-instrumentalist ... Her style could be defined as neoclassical with a deep tendency towards experimentation, while many of her songs are progressive and have a medieval or celtic feel ... She is also known to employ very different vocal styles, sometimes within the same song: a deeper, low-pitched voice; a high-pitched, child-like voice; and her regular, unique soprano voice, of which a more operatic variant can also be heard.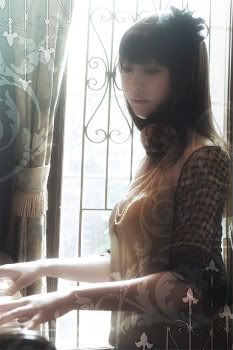 Shikata is known for her knowledge and use of several different languages in her songs; while she most frequently sings in Japanese and Italian, these also include French, English or German, as well as unusual languages such as Uyghur, Turkish, Greek, Ainu, Tibetan, and Hymmnos- the made-up language created for the Ar-Tonelico game series.
quotes from:
%E3%81%93" rel="nofollow" target="_blank">www.last.fm/music/%E5%BF%97%E6%96%B9%E3%81%82%E3%81%

%E3%81%93
Shikata's music is known for its ethnic feel and complex vocal chorus work. In a single Shikata song, there may be as many as 200 separate vocal tracks recorded for it.
-
en.wikipedia.org/wiki/Akiko_Shikata
Some songs of hers reminds me of
Enya
without the (slightly annoying) enya-electronic effect
. A couple songs remind me, personally, of
Karl Jenkins
' Adiemus - I'm not sure that anyone else would agree with me there... She even reminds me a little of
Loreena McKennitt
(Who I'm also a big fan of.)
She has five studio albums, Her first two recorded as an independent artist. She also has several independent instrumental albums.
---- Navigatoria (2005) ----
1. Siren
2. Navigatoria
3. Suiren
4. Nishikaze no okurimono
5. Hanakisou
6. HOLLOW
7. Carnaval
8. Sorriso
9. Sora no aka, Sora no ao
10. La Corolle
11. Makeda ~Queen of Sheba~
---- Raka (2006) ----
1. Daichi no Kodou (大地の鼓動)
2. Kinkanshoku (金環蝕)
3. Haru Tsuge (春告げ) ~Raggi di primavera~
4. Mahoroba (まほろば)
5. Souheki no Mori (蒼碧の森)
6. Reimei (黎明) ~Aurora~
7. Inori ~Monram~ (祈り ~モンラム~)
8. Luna piena
9. Utakata no Hana (うたかたの花)
10. Haresugita Sora no Shita de (晴れすぎた空の下で)
11. AVE MARIA
12. Utau Oka (謳う丘) ~EXEC_HARVESTASYA/.~
www.youtube.com/watch?v=Gjo102UCuLs
www.youtube.com/watch?v=433KK4C4hVM
www.youtube.com/watch?v=eNWK3zV47UU
---- Hanakisou Symphony Orchestra (花帰葬交響曲) (2007) ----
Instrumental symphonic version of much of Akiko's music
1. Nevicata
2. Kyuuseishu -Hanashiro- (救世主-花白-)
3. Kaikou~Shiroku Furitsudzuku Mono (邂逅~白く降り続くもの)
4. Shirofukurou no Theme (白梟のテーマ)
5. Machi no Ibuki~Shijou no Fuukei (街の息吹~市場の風景)
6. le lacrime~Hakumei~Shuumatsu e no Haguruma (~薄明~終末への歯車)
7. Kuroto no Theme (玄冬のテーマ)
8. sorriso~Memoria
9. Hakoniwa no Soto de (箱庭の外で)~Agnus Dei
10. Kenkyuusha no Theme (研究者のテーマ)
11. Aru K-shi no Kareinaru Shokutaku~Boukyou (或るK氏の華麗なる食卓~望郷)
12. Ginshu no Theme (銀朱のテーマ)
13. Se l'aura spira
14. Hanakisou (花帰葬)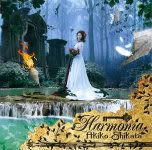 ----
Harmonia
(2009) ----
1. Chouwa ~
Fuurai no Shirabe
~ (調和 ~風来の調べ~ / Harmony: Tune of the Wanderer)
2.
Haruka naru Tabiji
(遥かなる旅路 / Distant Journey)
3.
Kiseki
(軌跡 / Locus)
4.
Kaze to Rashinban
(風と羅針盤 / The Wind and the Compass)
5. Chouwa ~
Honou no Kyoumei
~ (調和 ~焔の共鳴~ / Harmony: Resonance of Flames)
6.
Uzumibi
(埋火 / Buried Fire)
7.
Replicare
(レプリカーレ / Repurikare)
8.
Umineko no Naku Koro ni ~Rengoku~
(うみねこのなく頃に~煉獄~ / When Seagulls Cry: Purgatory)
9. Chouwa ~
Utakata no Komoriuta
~ (調和~泡沫の子守唄~ / Harmony: Lullaby of Bubbles)
10.
Kuon no Umi
(久遠の海 / Sea of Eternity)
11.
Aoiro Kanzume
(アオイロ缶詰 / Blue Tin)
12.
Tsuisouka
(追想花 Flower of / Reminiscences)
13. Chouwa ~
Daichi no Sanka
~ (調和~大地の讃歌~ / Harmony: Paean of Land)
14. Utau Oka ~
Salavec Rhaplanca
~ (謳う丘~Salavec rhaplanca.~ / Expressive Hill: Salavec Rhaplanca)
15.
Amnesia
16. Chouwa ~
Harmonia
~ (調和~Harmonia~ / Harmony: Harmonia)
17. Harmonia ~
Mihatenu Chi e
~ (Harmonia~見果てぬ地へ~ / Harmonia: To the Unfinished Earth)
Song in
Greek
and
Japanese
www.youtube.com/watch?v=ETawEgC5fWc
Song in
Italian
and
Japanese
www.youtube.com/watch?v=oyukPTXkdHU
www.youtube.com/watch?v=JqnLAhlW1c8
Jenny♥